Managed Your Existing SOC As A Service
How to Leverage Your Existing SOC as a Service?
Growth and modernization are essential for business; however, these forces put unprecedented strain on traditional SOC. As companies try to modernize their infrastructure and applications, the old SOC as a service is falling short. There arises a clear need to leverage your existing SOC as a service.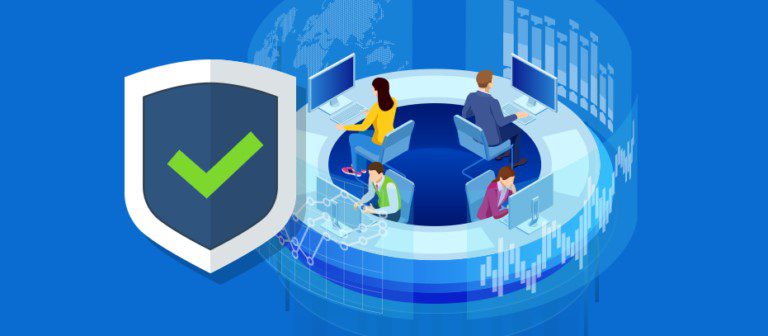 Challenges of Existing SOC as a Service Enterprises Are Facing
Even though organizations have access to modern security solutions, they are still facing more challenges than ever. Many enterprises keep track of cybersecurity innovation by relying on "best-of-breed" solutions- firewall, AV, EDR, vulnerability management, SOAR Tools, and SIEM Tools. But investing in these technologies doesn't bring the enterprise to a sustainable and secure place in the long term. Here are a few challenges organizations face.
1. Pressure To Change Solution
One of the significant challenges is making the most of an organization's investments in security. As a company grows, evolves, and works with its partners in services such as MSSP, MDR, and XDR, it feels pressure to adopt newer solutions quickly. Although modernization is an excellent choice to adopt new security technologies, companies shouldn't make it without a well-thought-out roadmap.
Although firms must consciously adopt the infrastructure that makes the most of the solutions they have spent time and money developing, the route to modernization is a balancing act. At the same time, they should make it as easy as possible to embrace new technologies as they continue to invest in cybersecurity products.
2. Changes In Infrastructure Hampers Threat Detection
The second challenge is infrastructure changes are making threat detection and response difficult. The number of threats is increasing and changing; therefore, the importance of identifying attacks is higher than ever. However, with traditional SOC as a service identifying these attacks has been complex.
3. Cyber Skills Shortage
In addition to the technical issues, the shortage of skilled cybersecurity professionals also affects the ability of the existing SOC. A recent report from Cybersecurity Ventures has predicted that there will be 3.5 million unfilled cybersecurity jobs globally. Attracting, training, and retaining the right people is getting tough, and the shortage of staff makes it difficult for companies to meet their cyber security and compliance goals.
How Can SOC Partner Help Leverage Your Existing SOC as a Service?
Creating your on-premises security operations center or outsourcing it to a business that specializes in SOC-as-a-Service is a critical decision. An efficient SOC is at the heart of an organization's security, working 24 hours a day, seven days a week to detect and prevent threats before they cause harm and bypass your security control.
A few key considerations include how a SOC partner can help you leverage your existing SOC as a service.
1. Technology
SIEM servers as the SOC's technological backbone. However, as the threat landscape changes, companies often add new tools to protect their environment. Over time, it becomes a patchwork, making it difficult to maintain and extract meaningful security information from. The cost of procuring, deploying, configuring, integrating, upgrading, and maintaining various tools required to run an effective SOC as a service is expensive. Also, data collection and licenses can further add to the expense of an on-premises SOC.
2. People
Almost 80% of companies don't have enough analysts to run their security operations centers. It's tough to find skilled expertise in threat hunting, incident response, security engineering, and other areas besides analysts. According to Cybersecurity Workforce Study, there are 561,000 unfilled cybersecurity roles in North America alone, with a total of 4 million globally. Another challenge is the high rate of turnover.
Companies also need data scientists and engineers, threat hunters and researchers, and someone to manage the entire team, depending on the size and sophistication of the SOC as a service. SOC specialists are difficult to find and even more difficult to retain; therefore, enterprises need to hire, onboard, and train new team members constantly.
3. Compliance & Certification
Data privacy and security is a business requirements. To avoid a breach, companies must maintain high standards. A SOC must comply with ISO 27001 or SOC II Type 2, and specific industries also consider HIPAA, GDPR, CCPA, PCI DSS, and NIST. Ongoing compliance can be a time-consuming and costly activity that should be incorporated into a SOC's total cost of ownership.
4. Effectiveness
Highly effective SOCs cost an average of $3.5 million vs. $1.96 million for SOCs with very low efficacy. However, effectiveness takes more than just funding. Organizations need the right people, processes, and tools to detect, investigate, triage, and mitigate risks. As these threats continuously change; therefore, organizations must stay up to date. Also, they need to update the tools regularly and keep updating them. It requires human knowledge and effort to run a successful SOC as a service.
5. Facilities
A traditional SOC requires an office space where experts can work and collaborate. The cost of acquiring, fitting, and securing space requires more investment.
Therefore partnering with a SOC service provider can help leverage your existing SOC as a service.
Stepping into the future of SOC as a Service
Now is the time to adopt the modern SOC as a service that will help you stay secure now and in the future. LTS Secure offers an integrated, comprehensive, and unified threat detection and response capability with a concerted effort to cover all cyber security risks and enable a risk-free business. Instead of using and managing a complex SOC infrastructure, LTS Secure brings you a SaaS solution, taking a holistic approach to implementing innovative strategies that will provide cohesive protection to your customers.
Connect to Consult with  LTS Secure Team to explore to leverage one of a kind SOC platform as-a-Service (SOCPaaS) and take a holistic approach in implementing innovative strategies that will provide a cohesive protection to your customers.