What is Next-Gen CASB Solution?
What is Next-Gen CASB ?
A CASB solution is a robust security solution that ensures data security, application, and integrity. With the adoption of remote-based work culture, organizations need cloud-based applications and services more than ever. Increasing use of software and application remotely has become a concern for enterprises, and they need to protect their data and IT systems from cloud-based threats.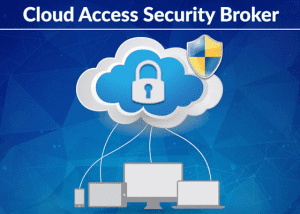 The development of the CASB  has allowed enterprise security professionals to gain visibility into the cloud, especially unsanctioned Saas usage or Shadow IT. While streaming the threats resulting from Shadow, IT is concerning; however, it wasn't the only thing that encouraged the adoption of the CASB Product. Thus, the Cloud based software acted as a protector for data movement and data encryption.
Four Pillars Of CASB Solution
Cloud Application stands on four pillars.
Visibility
Businesses may use any number of applications in a different cloud environment, but when the cloud usage is outside the view of the IT team, enterprise data is no longer bound by the company's governance, risk, or compliance policies. A CASB software provides comprehensive visibility into cloud app usage, including user information and location info, to safeguard the organization's data and intellectual property. It also provides a window into the traffic between organizations and cloud usage providers. With the Cloud Access, enterprises can see what sanctioned and unsanctioned cloud systems users access.
The tool can enable CIOs by informing them of the company data uploaded into the cloud by users to unmonitored repositories. Cloud Services also help companies learn the user's access to guide the It department of alternatives to control and manage critical data.
Data Security
Cloud adoption has empowered organizations to work remotely and access data anywhere in the world. But as much as the seamless movement of data can benefit organizations, it also comes with a tremendous cost for organizations to safeguard their sensitive data and confidential information. Cloud hosted software can detect sensitive data, encrypt data, and control access to data usage.
Cloud providers aren't data security systems; instead, they are a piece of a puzzle designed to complement other data security solutions in the organization's portfolio. It doesn't touch the data but inspects data in flight that travels through the CASB software. CASB solutions can intercept sensitive data in transit or prevent access to certain websites, helping in data security.
Compliance
While businesses can outsource their systems and data storage to the cloud, it is essential to maintain compliance with regulations governing the privacy and safety of enterprise data. Security Software enable businesses to maintain compliance in the cloud by addressing HIPAA and more regulations. The solution offers more functionality to classify data passing through the CASB that supports compliance programs that govern data.
Threat Detection
Whether through malicious intent, or negligence, organizations may have cyberattacks threats from cloud services. To help pinpoint anomalous user behavior, CASB solutions provide a comprehensive view of regular usage patterns to compare users' behavior. Using machine learning, enterprises can enable user and entity behavior analytics (UEBA) technology that helps enforces security to detect and remediate threats as soon as someone tries to steal data or improperly gain access. on-premises software scan network data that passes through them to identify any potential threat or attempt to withdraw data from the cloud network.
Why Do Enterprises Need A CASB Solution?
If your organization uses Cloud services or Security as a Service for data storage, adding a cloud-residing data will act as your organization's cybersecurity strategy. With the right CASB solution, organizations can add specific security controls and protect their data moving between the network and cloud-based service providers. It adds value to the existing security systems with several different capabilities to help protect the cloud data.
Benefits Of CASB Solution
While moving organizations' data into third-party services is invisible and vulnerable, deploying CASB solutions to safeguard confidential data is essential.
Below are the top benefits of the CASB solutions.
Shadow IT: A cloud service provider provides visibility into Shadow IT operations, enabling organizations to identify risky cloud applications, prevent dangerous usage of unsanctioned applications, and identify vulnerable users at risk while complying with its rules and regulations.
Preventing Cyberattacks: Threats can be real or virtual in the cloud therefore a cloud based security policy can help mitigate these threats, secure data networks, and mitigate both the external and internal threats at ease.
Prevent Data Leakage: A robust CASB solution provides a specific module to prevent data leakage or data loss prevention. It helps organizations enforce and impose restrictions on user activities, thereby restricting the chance for malicious intents to carry out their business.
Manage Privileged Account: Security Application enables enterprises to manage and streamline their cloud operations effectively. The process is done by prioritizing and managing privileged accounts, imposing restrictions, and granting permissions to access and manage data most safely.
Control Over External File Sharing: CASB solution can restrict users from using their email to proliferate confidential and private data of customers. As personal email is open-source, there is a high tendency of ill-intended people to exploit it at any time in their favor. Thus, Cloud Access help mitigate the threat of data leakage or unwanted proliferation.
With 15 years of experience and security solution management veterans, LTS Secure management offers Cloud Security that enables continuous monitoring & detection of Threats, Vulnerabilities, and risks of IT Networks, Applications. LTS Secure and Cloud Access Security Broker solution play well together, as LTS Secure will protect your unstructured data on-prem and in the cloud by identifying sensitive data, highlighting and fixing permissions issues, and monitoring user activity to alert on abnormal user behavior patterns.
Connect with Us to find out our security solutions.