OUR MANAGEMENT TEAM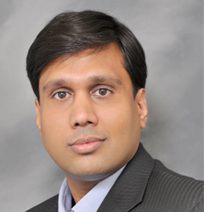 Satyen Jain –Director (Technical & Operations)
Satyen is having more than 20 years of experience in IT security and compliance, product development and consultancy. He has extensive experience in establishing security practices and in formulating businesses in technologies. In the past, he has worked with leaders in software such as Symantec, Bindview, Entevo, Zurich Insurance, Phoenix Inc. and CyberQuest, etc.
He is a Bachelor of Engineering in Computer Science from MIT, India. He has also played a pivotal role in design and execution of multiple Go-To-Market roll outs, specifically that entailed business turnarounds, product re-launch, re-structuring of sales & marketing functions, channel and retail deployment. His extensive skill in managing Global operations gives him the edge to implement strategic business initiatives. He has delivered products & Solutions with turnover in excess of millions. Satyen sits in Advisory board of few companies as Technical and Security Expert.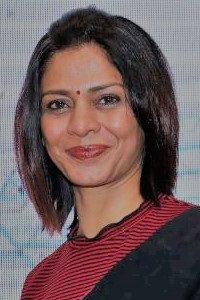 RinTchen Kang (Chief Customer Officer)
RinTchen has vast experience in building and maintaining relationships with key decision-makers and influencers with excellent level of retention and loyalty. She has proven ability to architect technology-based solutions for complex business objectives and interface across functions to execute and deliver solutions.
She is assertive in identifying opportunities, developing focus and providing strategic and tactical business solutions for client's business initiatives which create new opportunities or resolve gaps. With consultative selling skills, problem solving abilities and a keen client needs assessment, she focuses on optimal client experience delivery for all our clients.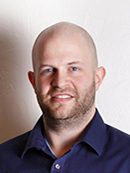 Joseph Power(VP Delivery North America)
Joseph has profound experience in Operations and Project Management in software and technology services industry. He is responsible for defining and maintaining strategic technology roadmap and managing technology investments. He has expertise in Marketing and Product Delivery for IT sector and Culinary Industry. With his multi-disciplinary background, he has proven ability to train and obtain results from high-performance onsite and offsite teams comprising of cross-functional team members.
His strengths are strategic planning, market shift assessment, developing budgets, scheduling, P&L analysis, inventory management and action planning. His hands-on experience in crucial leadership and vision has enabled him to deliver outstanding revenue growth and surpass the competitors.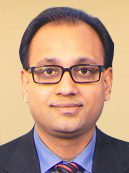 Udyen Jain – Director (Finance & Legal)
Udyen holds a professional degree of CA from the Institute of Chartered Accountants of India. He has vast experience in diversified areas such as Audit, Taxation, Compliance, Company Secretarial, Insurance, Finance, etc both in India and internationally.
He has been involved in various projects like Joint Ventures for clients based in USA, China and Singapore; Transfer Pricing Assignments, IPOs, Project Funding of over 200 million dollars, Mergers, Acquisitions and Foreign Direct Investments.