Acces Recertification Solution
Certify | Control | Audit
Access Recertification is a key component of IT infrastructure that controls, manages and audits the security framework. Also, provides a centralized visibility and compliance on roles and responsibility within the security architecture that is an important aspect covered by the modern Access Governance solutions.
LTS Secure Access Recertification improves your audit process, automates and simplifies process of revalidating an account, allows you to approve roles, accounts, and groups for the specified user within a single activity. In the process user gets recertification notification and approval details. Access Recertification policy includes activities to ensure that users provide confirmation that they have a valid, ongoing need for a specified resource or membership.
With LTS Secure Access Recertification, admin can determine, how often users certify their requirement for an account or membership. The policy also defines the function that occurs if the user does not respond to the recertification request.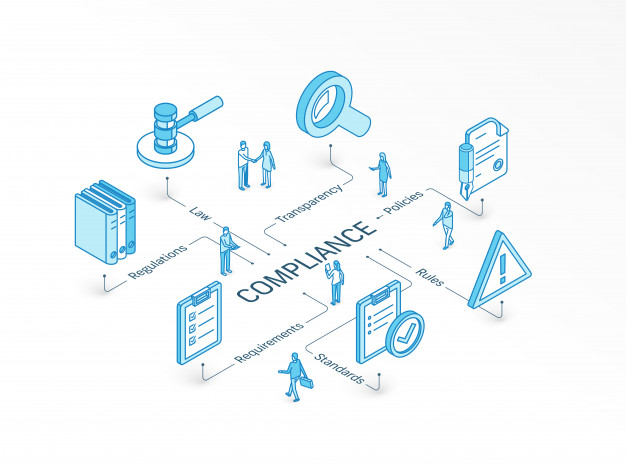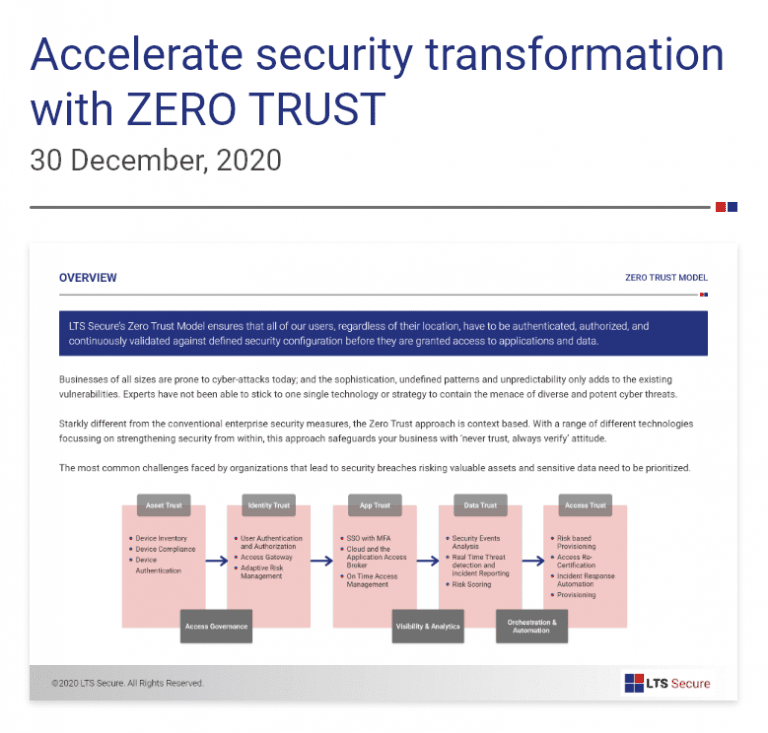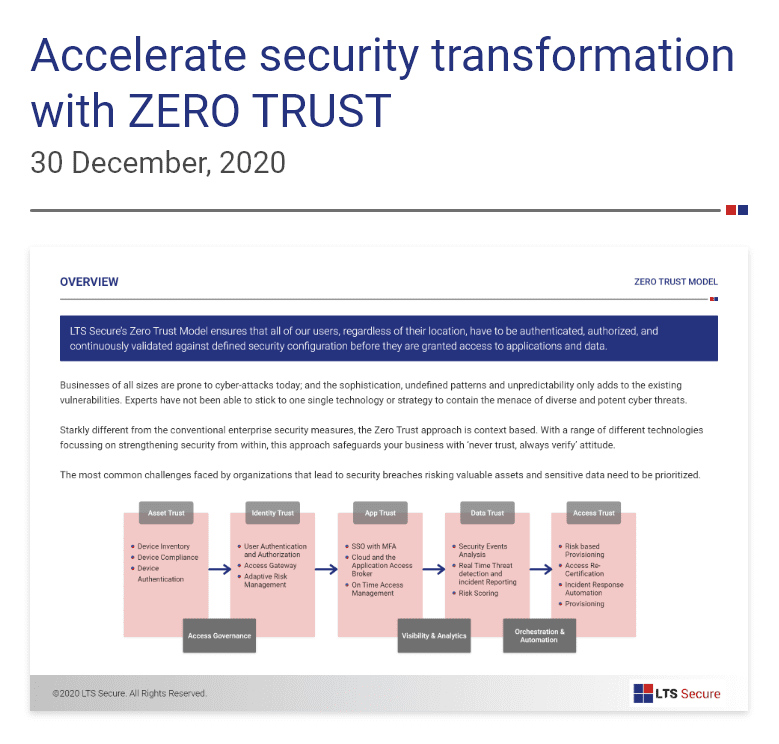 Accelerate Security Transformation With ZERO TRUST