Access Recertification as a Service from LTS Secure
Certify | Control | Audit
Access Recertification is the process of validating access rights within the system. It goes by many names, including User Access Reviews, Access Certifications, and Periodic Access Reviews (PARs). It's a critical process for any organization (regardless of size) and often essential for compliance, governance, and security risk management.
Access rectification can often be complex for an organization with distributed system, employees, and partners, especially if you need more tools, resources, and, most importantly, a centralized identity repository. Vulnerability Data Feed speeds up security operations by giving data about security vulnerabilities and related cyber threat intelligence to mitigate cyber risks and streamline investigation and responses.
With the help of access certification, organizations and regulations aim to formally verify users within a system and ensure that their access rights are appropriate.
Over the last few decades, advances in access control technology and systems have forced us to rethink how and how often access authorization is used as a control. Given that organizations must respond quickly to opportunities and threats, identity and access management (IAM) infrastructure and automated processes are used to ensure that system access is always appropriate at the lowest possible cost.
In addition to efficiency issues, threats such as unauthorized access, data theft, and failed compliance audits necessitate a more repeatable and automated access review process. Fortunately, the access review process can be simplified and improved with automated cloud-based authentication and consumption-based billing.
Access Recertification as a Service is a fast, affordable, and easy service that effectively addresses all these issues. Businesses no longer need to purchase expensive perpetual licenses. This service is billed according to the number of annual access authentication campaigns. Privilege Access Monitoring is the central part of presenting users with their views on data.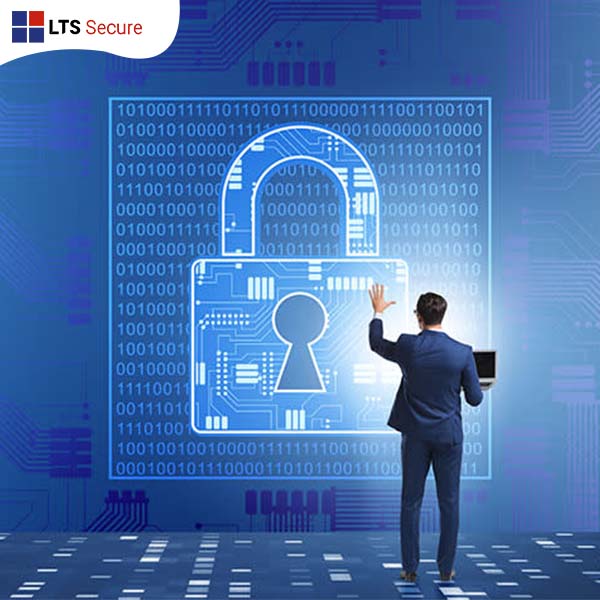 Benefits of Implementing Access Recertification from LTS Secure
The Need for Access Recertification
In addition to meeting compliance requirements, organizations need to document access control information to ensure agility and security. Access recertification ensures that no user has inappropriate privileges to access resources beyond their designated role. Additionally, the primary reason for recertifying IAM access is to ensure that your organization meets numerous compliance and regulatory guidelines, such as those in the healthcare sector, GDPR Data Protection Act, and other data protection regulations regarding access control and authentication.
Protection of privacy and data integrity is at the heart of most regulations, requiring businesses to emphasize user access. This led to the creation of strict access policies across enterprise systems, data, and applications. By implementing IAM access recertification, businesses can meet HIPAA, SOX, and other industry-specific requirements to monitor access to applications, systems, and data. It offers a clear picture of who has the proper access to what and what should be done when the access needs to be corrected. Here is the procedure:
Insider Threat Prevention
In addition to meeting regulatory requirements, organizations also focus on protecting assets from malicious insider threats that can lead to fraud, data breaches, or unauthorized transactions. Additionally, orphaned or dormant accounts can allow hackers access unless access policies are regularly reviewed. Access recertification minimizes the possibility of inappropriate access granted, especially to employees and partners, ensuring insider threats while protecting company data and brand reputation. Eliminated.
Integrate source and target systems with IAM capabilities to create a centralized data store
Automate access reviews to eliminate manual errors
Implement a web-based interface to approve and deny access. Create a list of
reviewers and users to improve authentication
While security is essential for reducing business liability and loss, focusing on a balanced approach to enabling your organization to achieve its goals is imperative. Therefore, organizations must deny unauthorized users access to systems to reduce security risks and allow legitimate users access to resources. Recertification allows businesses to expand and grow in a secure and agile environment. Combining open access with proper access control to resources, re-authentication ensures that users can access applications and systems while blocking malicious entities. The method is as follows.
Schedule and monitor recertification to ensure that reviews are completed on time
Automate the detection of current and potential policy violations, especially in critical areas such as SoD and privileged accounts, or Detect potential policy violations by requiring people to take timely remediation.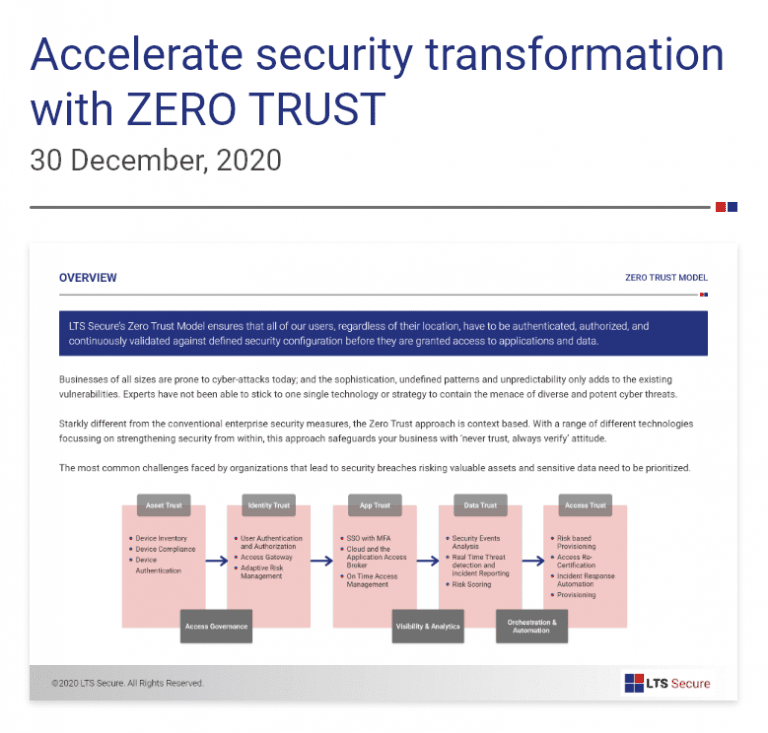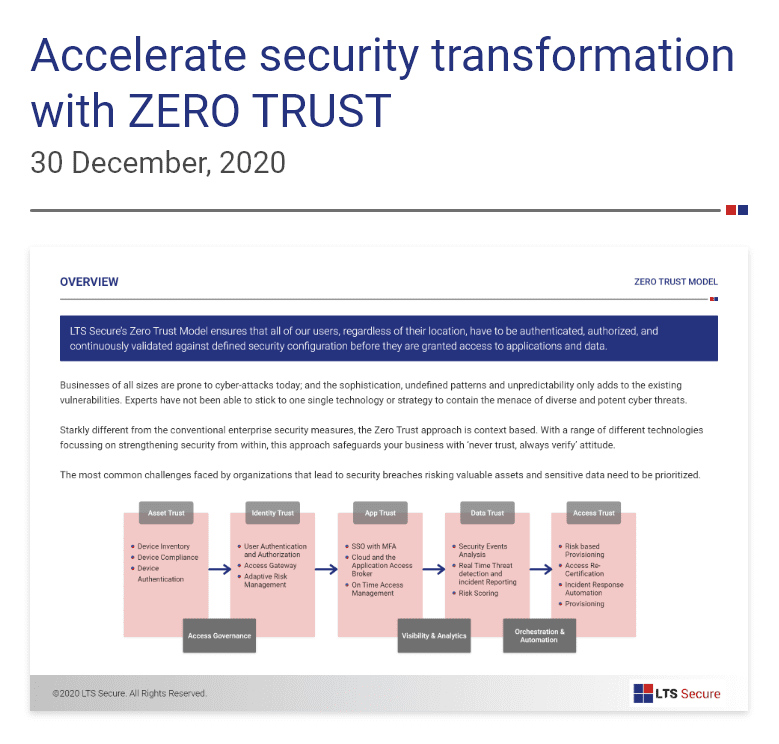 Accelerate Security Transformation With ZERO TRUST