Know Usages of SOAR Tools
Effective Enrichment and Contextualization to Security Operations
Streamline your approach to security operations with the industry's most comprehensive cyber security solution bringing together People, Process and Technology.
Considering SOAR at the core of a security platform helps organization extend and maximize value across the ecosystem with a centralized and coordinated manner. Disconnected teams accelerated the need for an open and connected platform approach to security. Today, Security teams are facing bigger challenges due to the "new normal" formed by the recent global health crisis. By moving workflows into one place and giving flexible approach to SOC team to bridge a gap between putting new and existing security tools together to collaborate and communicate easily will enhance organizations productivity and can maximize investments. LTS Secure SOAR is a futuristic, single, and unified platform to automate and manage enterprise security operations.
LTS Secure approach with SOAR
The SOAR Solution from LTS Secure offers comprehensive capabilities positively impacting both, SOC productivity and the enterprise experience.
Centralization & Orchestration of Cybersecurity Alarms
Alarms Analysis with Risk Analysis
LTS Secure delivers leading-edge security solutions for modernizing security operations, and empowering the performance of SOC team at speed and scale to drive exponential efficiencies. LTS Secure SOAR stack with inbuilt Artificial Intelligence 'AI' technology including Threat and Vulnerability Management, Incident Response and Security Operations Automation and Orchestration allows detection and prevention of frauds, data leaks and advanced internal and external attacks
Take control of your critical incidents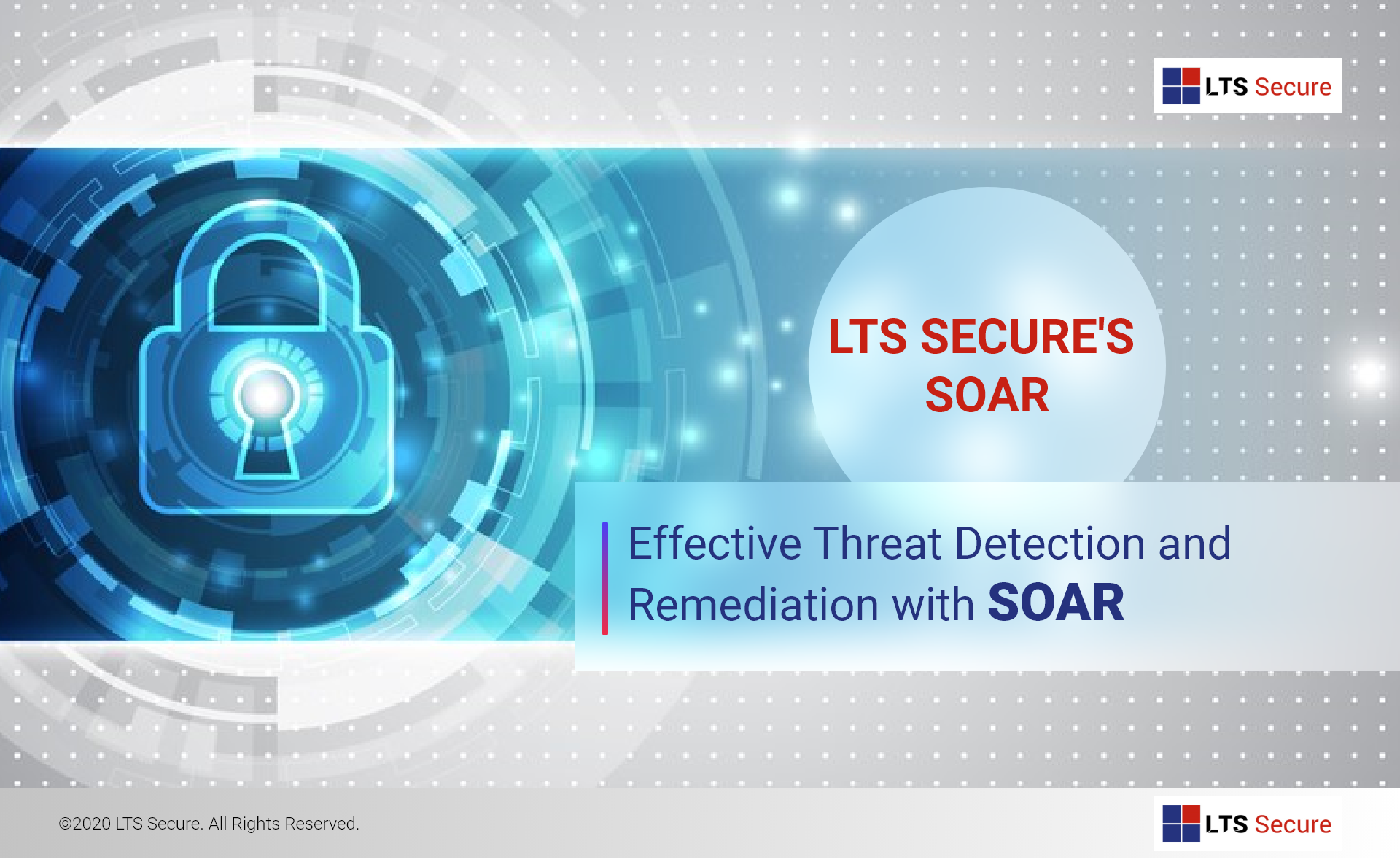 Effective Threat Detection and Remediation with SOAR