Cloud-Based Security
What is Cloud-Based Security?
Cloud based security is expanding, and with the shift to the cloud accelerated by the COVID-19 crisis, more and more organizations are saying goodbye to their traditional solutions and welcoming the new age of the cloud based security.
Is your security operations center (SOC) trying to cope with the overwhelming security alerts? Read on to discover how LTS Secure can help organizations strengthen their security posture amid a globally accelerated cloud adoption.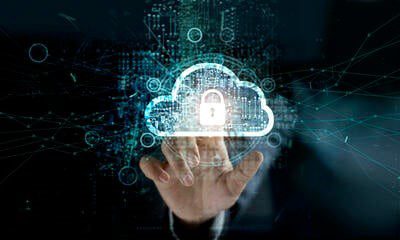 Adopting Cloud- The New Normal
One of the most significant issues organizations are currently facing is successfully moving to the cloud. By 2023, the cloud computing market is expected to hit $623.3 billion. The majority of firms have already migrated to the cloud or are in the process of doing so.
We all know the benefits of the cloud:
Unprecedented flexibility and scalability
Customers' expectations are changing, and there are new ways to meet them.
Reduce the amount of money needed to manage IT infrastructures.
Data is accessible globally from anywhere in real-time.
With many sectors adopting remote work, it's paramount that the shift to cloud computing is as secure as possible. While cloud computing has numerous benefits, it also has drawbacks, mainly if cloud processes are not adequately secured. One of the potential pitfalls of moving to cloud technology is employees' failure to adapt to and follow new security procedures.
The adoption of cloud computing must be accompanied by a solid security plan to adapt to the shifting landscape and successfully protect critical company assets.
The Need for Native Security Solutions
To ensure cloud migration takes no unexpected turns, organizations must adopt security solutions that thrive in the cloud, like Cloud based security.
Hackers are applying new efforts to accessing data in the cloud that organizations must meet equally ingenious ways of remaining protected. One of the biggest challenges of organizations when migrating to the cloud is the lack of visibility into infrastructure security. Cloud based security enables organizations to improve their collaboration and increases the visibility over workflow processes for their analysts and SOC teams through a centralized dashboard that stores all vital information of ongoing security operations.
Unlike on-premises infrastructure, cloud-based environments have different entry points, and safeguarding all these entry points requires greater visibility across all endpoints. Thus, Cloud SOAR Solutions help organizations elevate their workflow visibility.
Elevating Visibility and Improving SecOps
Traditional cybersecurity approaches are slowly becoming obsolete. The SOC team must be much faster and more accurate while migrating to cloud technology. The SOC team needs to identify threats and provide incident remedies quickly.
Cloud based security helps SOC team and CISOs:
Achieve more significant levels of visibility in SecOps processes
Accelerate standard operating procedures workflows through automation
Make well-informed decisions using the playbook
Swiftly integrating with different tools through its Open integration framework
Reduces the number of false positives through progressive automation
Improves incident response time
According to Gartner, the number of IoT devices doubles every five years; therefore, security teams need a solution that improves security operations productivity and efficiency. With the shortage of skilled security professionals, the SOC team fails to assess threats promptly. And the shift to the cloud promises new waves of alerts; SOC teams desperately need automation to help eliminate repetitive tasks and have more time to focus on critical security tasks.
Reshaping Threat Hunting Approaches
MI (machine learning) and progressive automation are the key drivers of the next-gen security solution and the foundational features of Cloud based security.
By leveraging progressive automation and MI, Cloud based security enables SOC teams to use their expertise to crack malicious cyber attacks. It automates repetitive tasks and uses machine learning technology to study incoming threats' patterns, successfully distinguishes false positives, and respond quickly by activating standard processes.
These help SOC teams attain a proactive approach to threat hunting and incident remediation and adapt to the standards set by the new age of cybersecurity in the cloud.
LTS Secure is an Integrated Security Platform (SIEM + UEBA + CASB + IDM) that enables continuous monitoring & detection of Threats, Vulnerabilities, and risks of IT networks, Applications, and users in a single pane based on Security Orchestration, Automation, and Response. If you're interested to learn more about how LTS Secure Cloud based security bodes against other top-tier SOAR solutions, connect to us today!