Cost effective complete network protection with LTS Secure V SOC BOX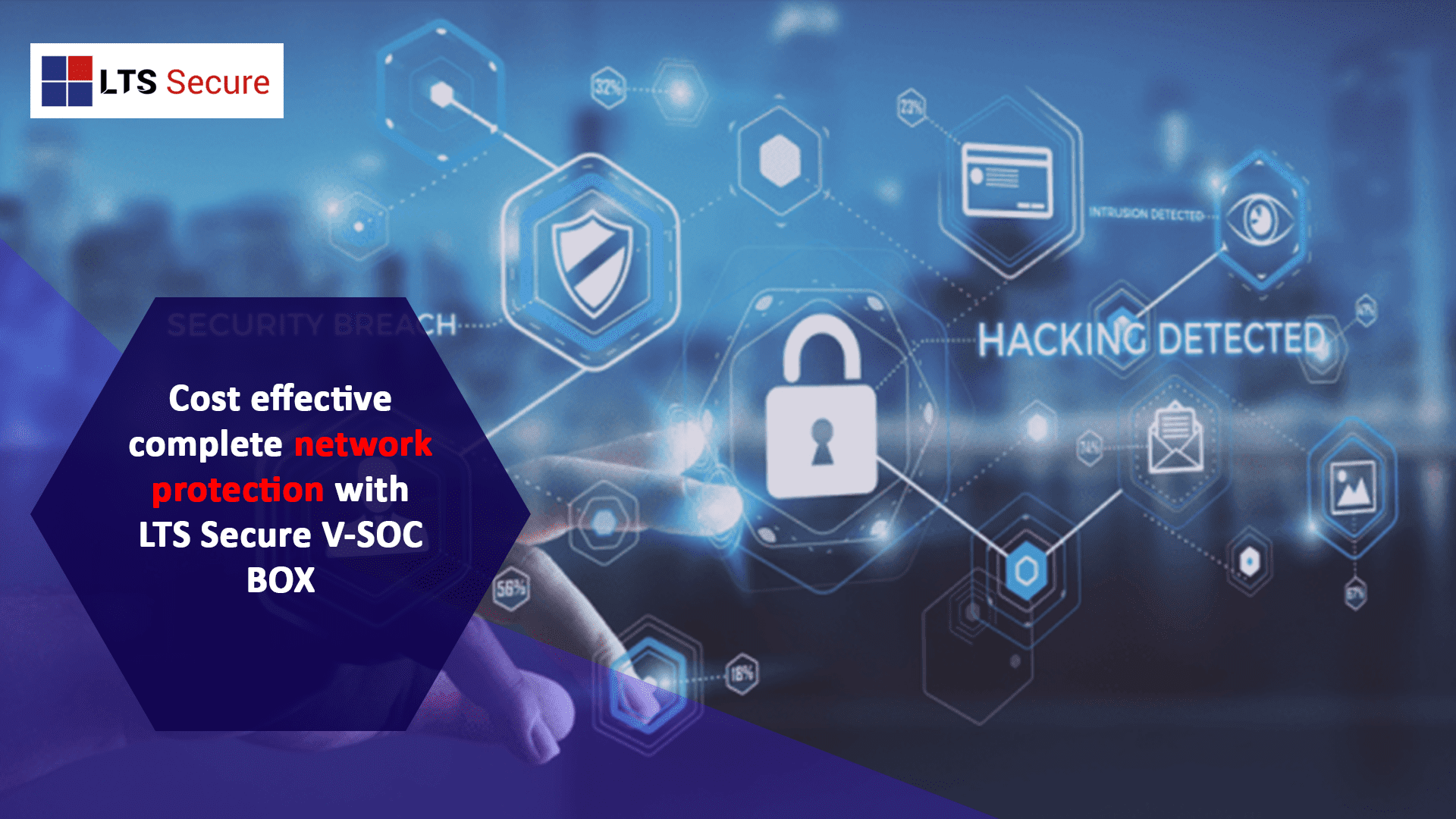 Comprehensive cyber-security services provided through LTS Secure V-SOC BOX or various custom cyber-security measures reflecting specific business needs make an extremely cost effective way of protecting your business network and safeguarding sensitive company assets.
Providing high performance and advanced technological features, LTS Secure V-SOC BOX is a clever combination of a range of modules like AI and SOAR based SIEM, Cloud Access Security Broker (CASB), Identity Management (IDM), Security Analytics, Access Recertification and AI and SOAR based User and Entity Behaviour Analytics (UEBA) aiming to cover different layers of security.
Ensuring cost effectiveness and high performance simultaneously, LTS Secure V-SOC BOX provides comprehensive security visibility of network, users and applications safeguarding your business at various levels by identifying threats, preventing malicious attacks and provide immediate remediation to attacks and breaches.
About LTS Secure:
LTS Secure is an Integrated Security Platform (SIEM + UEBA + CASB + IDM) that enables continuous monitoring & detection of Threats, Vulnerabilities and Risk of IT Network, Applications and by Users in a single pane based on Security Orchestration, Automation and Response.