Cyber Risk Quantification: LTS Secure VSOC Box for Insurance Sector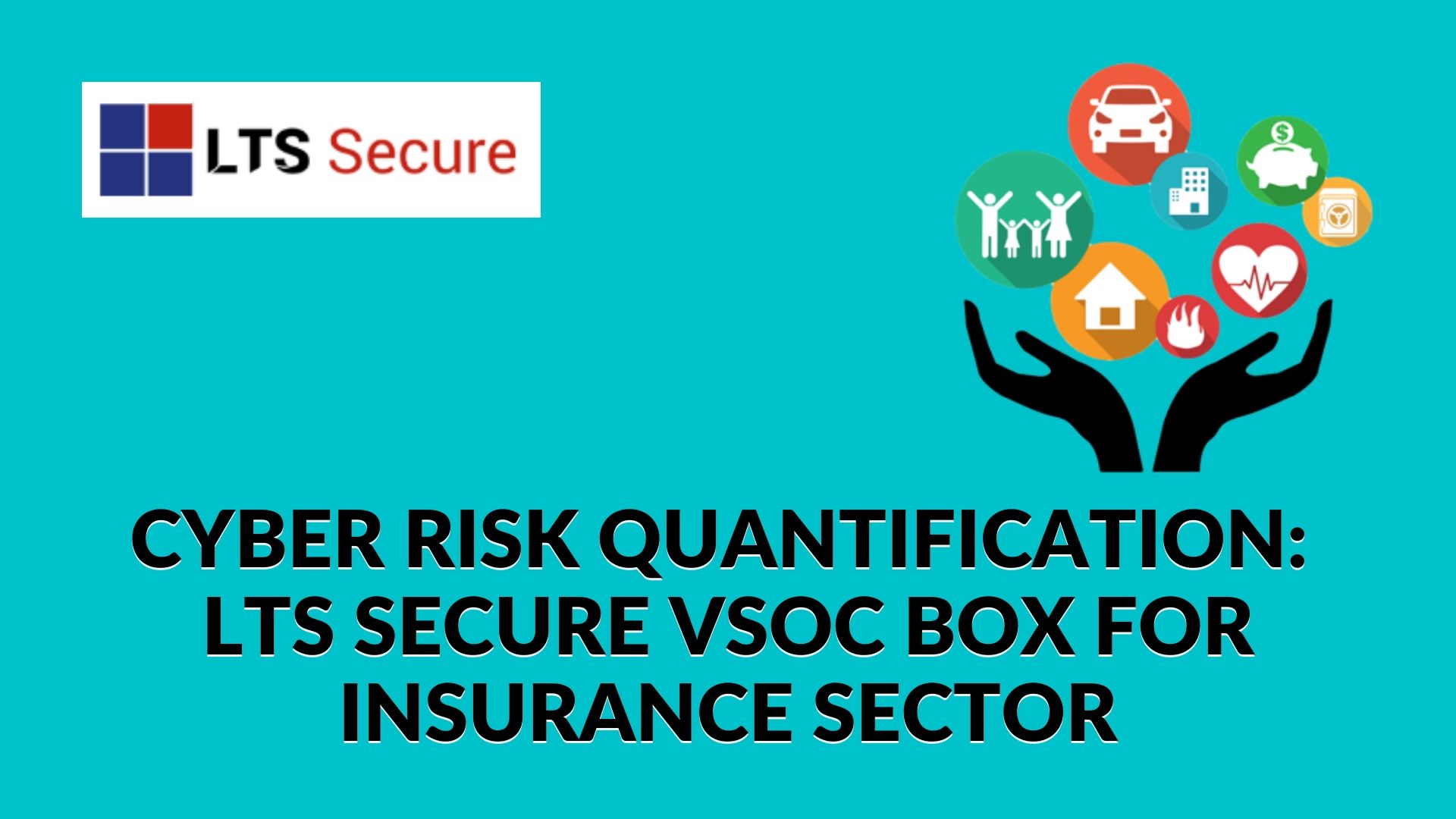 Our Client, an established and profitable chain of companies in insurance sector serving about 1.5Million customers and managing assets in millions of dollars. With their parent company, our client gives us an opportunity to serve the insurance domain yet again with an interesting project. After trying numerous disparate cyber-security solutions on-site, our client faced a lag due to many internal reasons. First, it was a huge strain on the in-house security team. Secondly, they had to deal with the enormous number of alarms that were generated inside their environment burdening the SOC team.
As a solution, LTS Secure implemented its SOAR platform. Our VSOC Box platform provided as SOC as a Service (SaaS) enabled integrated of combination of UEBA, SIEM, VA-PT, CASB and IDAM. With UEBA module, we helped client detect rarely noticeable malicious activity that has high potential of damaging business structures immensely, certain threats that rule-based detection technology alone is unable to detect. Our other module, SIEM in combination with UEBA, helped client with 24/7 live analysis and security monitoring, strengthening compliance through automation, IT Asset Discovery and Management, Vulnerability scans, detection and prevention of anomalous behavior based on pattern discovery and many other technologies and services to fortify security 24*7*365.
With features like SIEM, UEBA, VA-PT, CASB and IDAM, we enabled Exide Finance protect their IT network, and experience convenient, flexible and highly scalable cyber-security solutions. With LTS Secure's SOC as a Service – SOAR platform, VSOC Box;
Enhanced their incident response process
Proactively resolved their security alerts
Minimized damages from security attacks considerably
Lowered costs by reducing the amount of manual work
About LTS Secure
With rapid and easy deployment, on-site and off-site, LTS Secure provides integrated cyber-security solutions to rationalize, prioritize and automate response to risks in the digital network. With continuous monitoring of multilayer IT environment, we provide complete protection to your company's IT stack including network packets, flows, OS activities, content, user behaviors and application transactions. With suite services and products, we excel in SOC-as-a-Service, multiple SOC services and our flagship product V-SOC-BOX provides all round cyber-security solutions with optimum flexibility and scalability. We also provide individual modules like UEBA, SIEM, VA-PT and IDAM depending on the exact client requirements.
Visit us at https://ltssecure.com/ or contact us on enquiry@ltssecure.net to know more about our products.