Establishing Access Management for Finance Industry: LTS Secure VSOC Box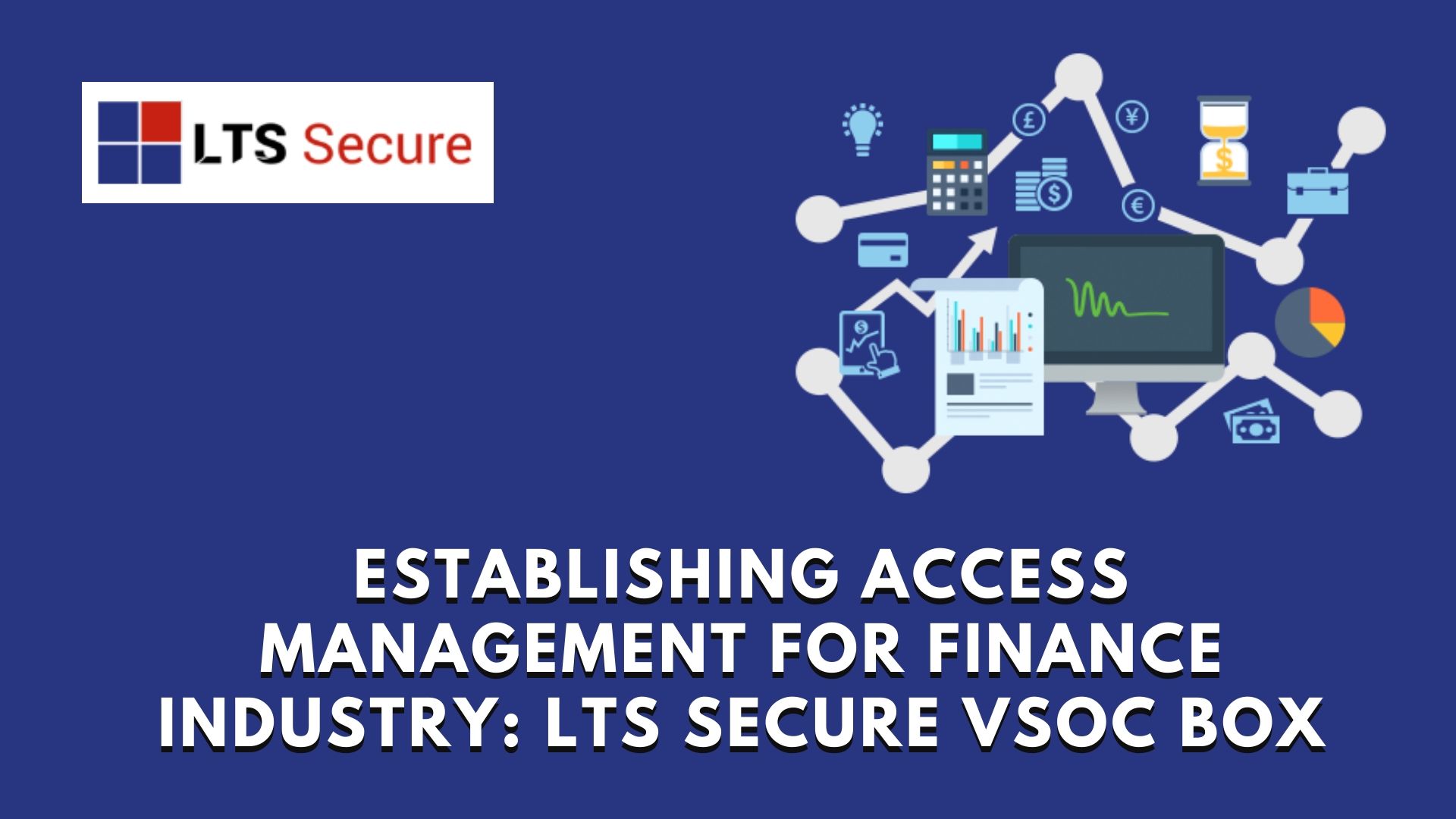 Establishing controls around privileged access continues to be a focus of attention for organizations and auditors. With hacking and cyber-attacks at peak, companies need to be vigilant at every entry point that can possibly act as vulnerability in their business structure. Our client creates value for finance industry pyramid with enormous clientele and converting dreams into reality for numerous customers, while striving to serve common people through 'quality non-banking' financial services.
Our client approached us to protect their IT network by detecting and mitigating all potential vulnerabilities. A large customer base for our client meant a large amount of valuable data, and protecting this data was of prime importance.  Data loss, misuse, leaks and breaches through many entry points threatened the client's business structure every single day. To prevent this, LTS implemented Access Management, Identity Management and Privileged Access Management through LTS Secure's VSOC Boxes PAM module.
To cover one of these entry points and exert better control on 'privileged' users, access and permissions for user accounts, processes and systems within a company's business through cyber-security strategies and technologies. To allow client gain better visibility within the company network and enhance transparency to prevent breaches, intentional or accidental endangerment to company data, we incorporated Privileged Access Management (PAM) into the network. So activities performed by privileged users on critical company assets could be stringent and completely governed by the company through Access Management, thereby protecting sensitive data, a solution that could help restrict elevated access within an existing Active Directory environment needed to be implemented.
LTS Secure's PAM Module helped SCUF from incidental and accidental damage to confidentiality, integrity and availability thereby protecting sensitive company. With Privileged Access Management, SCUF can now;
Track privilege access to confidential/sensitive data
Get notifications on suspicious activities
Detect unauthorized privilege changes
Remove unused or excessive rights to users
About LTS Secure
With rapid and easy deployment, on-site and off-site, LTS Secure provides comprehensive cyber-security solutions to rationalize, prioritize and automate response to risks in the digital network. With continuous monitoring of multilayer IT environment, we provide complete protection to your company's IT stack including network packets, flows, OS activities, content, user behaviors and application transactions. With suite services and products, we excel in SOC-as-a-Service (SaaS), multiple SOC services and our flagship product V-SOC-BOX provides all round cyber-security solutions with optimum flexibility and scalability. We also provide individual modules like UEBA, SIEM, VA-PT and IDAM depending on the exact client requirements.
Visit us at https://ltssecure.com/ or contact us at enquiry@ltssecure.com to know more about our products.