Why do organizations use SOAR tools
 Why Do Organizations Use SOAR Solutions
Cybersecurity has become a priority for enterprises today. While organizations are still following the work from a home model, the recent shifts have opened the door to new, unanticipated threats. 97% of the firms have been impacted by a cybersecurity breach in 2021.
The article explores how a SOAR tool can enable your company to create a more logical security ecosystem that reduces the need for manual tasks and increases your efficacy against cyber threats.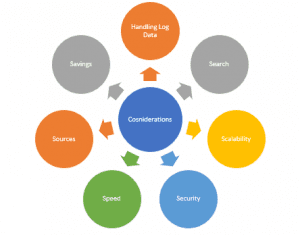 What is SOAR?
In our earlier chapter, we defined what SOAR is. It refers to various technologies that help organizations collect data from various networks. Advanced SOAR involve plenty of security tactics that businesses utilize, but the methodology can hone and strengthen them for attacks and threats of every variety.
SOAR tools are designed to close all the gaps to strengthen security solutions. The tactics can reduce the number of false positives, giving organizations more time to focus on what matters.
Why Organizations Need SOAR Tools Today?
SOAR tools enable organizations with effective and efficient incident responses. Here are its benefits.
1. Improved Incident Response
Any organization is at risk of a security attack; therefore, cybersecurity teams are tasked with identifying these threats, eliminating attacks, and remediating the damage. A faster response reduces the cost and damage incurred during cyberattacks. Security orchestration aggregates alerts from disparate systems into a single incident, and saving more time enables the security automation system to respond to alerts with no human intervention whenever possible. SOAR tools empower organizations to access all the information in one place, reacting faster to the threats posed.
2. Enhanced Efficacy
Organizations spend a great deal of time on tedious, low-level tasks such as updating firewall rules, decommissioning, adding new users, and more. Although threat intelligence provides valuable information, it is too often that it falls with no one to hear it.
SOC analysts are dealing with information overload; therefore, adding SOAR Security can ingest threat intelligence and automatically correlate it with events in real-time. The tool can potentially automate up to 70% of the staffer's routine work. It also automates explicitly one of the most common problems- false alarms and false positives.
3. Faster Response Time
Responding to cyberattacks in real-time requires a great deal of preparation, and with newer data threats, combating incidents without the help of AI is virtually unthinkable. SOAR tools help organizations to respond to these threats quickly and effectively.
Furthermore, AI-based technology enables them to evaluate real-time threats, search for trends, utilize historical data to detect cyberattack patterns and other types of suspicious activities in a rapid-response fashion. It is essential to note that cyberattacks are becoming more advanced, and cyber criminals utilize agile development and Machine learning without leaving traces.
Only SOAR tools offer the kind of service that organizations today need to quickly respond in a preventive manner and learn consistent pattern behaviors.
4. Easy Tech and Tool Integration
One of the benefits of the Software Security is the ability to correlate alerts from various products and technologies. A SOAR tool should be able to quickly integrate with products across various security technologies. The tool relieves SOC analysts of mundane and repetitive tasks in the overall process of handling any given incident. The goal of the SOAR tool is to incorporate these tasks into playbooks that layout the end-to-end incident response steps.
Each element of the SOAR tool contributes to the streamlining of security operations. Thus, organizations can respond quickly to cyberattack incidents while limiting the attack dwell time and overall impact on the business.
5. Proactive alert Resolutions
Proactive alerts make life easier and eliminate the need for manual processes. SOAR tool allows SOC staff to pull reports on-demand, be on a schedule automatically, and receive reliable and timely metrics for each reporting period.
It also enables organizations to be apart from potentially harmful activities, whether a false positive or a potential cyber threat, requiring a great deal of investigation. Organizations sourced security from different vendors with the SOAR Solutions, and the tools seldom work together. The tool integrates external threat intelligence with internal security, enabling staff to use these principles to organize and correlate data without the hassle.
6. Automated Orchestration
One of the primary benefits of SOAR tools to organizations is cyber security solutions that optimize time and staff allocation. Through SOAR, IT teams can reduce the resources and human intervention needed to tackle cyberattacks or any suspicious activity. The automation brought by implementing SOAR tools allows organizations to liberate a big chunk of time, staff resources, and effort needed to detect any potential threat.
Automation enables organizations to minimize human intervention and leverage AI to trace suspicious and potentially harmful behavior. Thus, it allows SOAR tools to provide automatic responses to threats.
7. Reduced Cyber Attacks
MTTD (mean time to detect) and MTTR (mean time to respond) are essential metrics that affect the impact of any cyberattack in an organization. The longer it takes to detect or respond, the more damage is; therefore, the more significant the impact. SOAR Cyber Security minimize MTTD and MTTR by providing context-rich detail on each incident, empowering analysts to spend less time gathering information and more time investigating the alert. It reduces MTTR by responding to alerts and incidents automatically in real-time.
SOAR tool also enables enterprises to have a virtual war room feature to ensure that critical communication is standardized
With 15 years of experience and security solution management veterans, LTS Secure management streamlines your approach to security operations with the industry's most comprehensive cyber security solution. SOAR tool is the core of a security platform that helps organizations extend and maximize value across the ecosystem in a centralized and coordinated manner. Moving workflows into one place and giving a flexible approach to the SOC team to bridge a gap between putting new and existing security tools together to collaborate and communicate easily will enhance organizations' productivity and maximize investments.
LTS Secure SOAR tool is a futuristic, single, and unified platform to automate and manage enterprise security operations.
Connect to Consult with  LTS Secure Team to explore how we delivers leading-edge security solutions for modernizing security operations.