Strengthening partners and customers' businesses!
Know Strengthening partners and customers businesses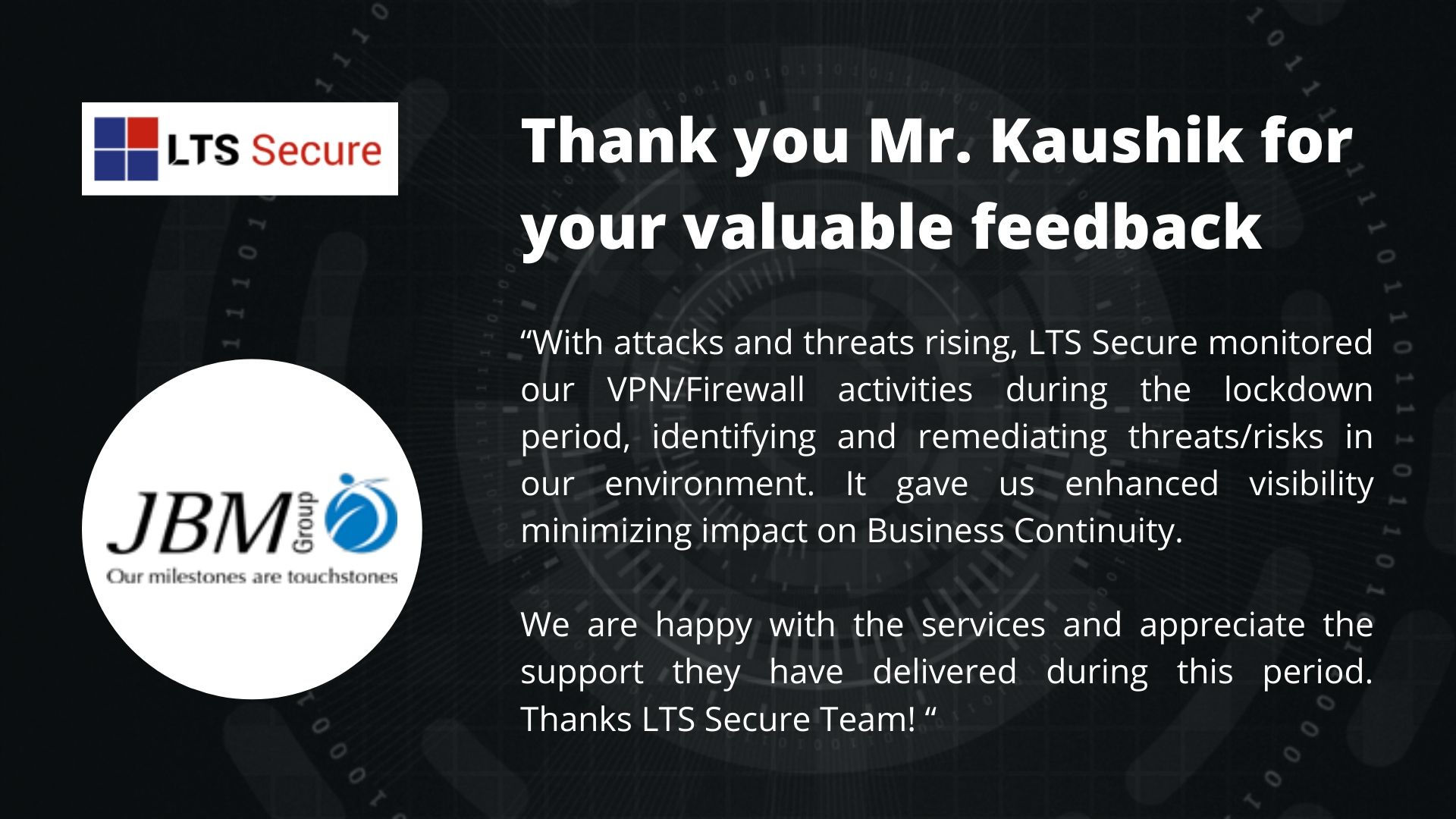 Strengthening Partners and Customers' Businesses!
With most employees working from home during this pandemic, business networks are being accessed through multiple non-secure employee networks, increasing vulnerabilities. With high prevalence of malicious attacks and threats, cyber security is currently of utmost importance to every business.
Thank you Mr. Kaushik for your valuable feedback
"With attacks and threats rising, LTS Secure monitored our VPN/Firewall activities during the lockdown period, identifying and remediating threats/risks in our environment. It gave us enhanced visibility minimizing impact on Business Continuity.
We are happy with the services and appreciate the support they have delivered during this period. Thanks LTS Secure Team! "
Lalit Kaushik
JBM Group
About LTS Secure:
LTS Secure is an Integrated Security Platform (SIEM + UEBA + CASB + IDM) that enables continuous monitoring & detection of Threats, Vulnerabilities and Risk of IT Network, Applications and by Users in a single pane based on Security Orchestration, Automation and Response.