Validating Access rights within systems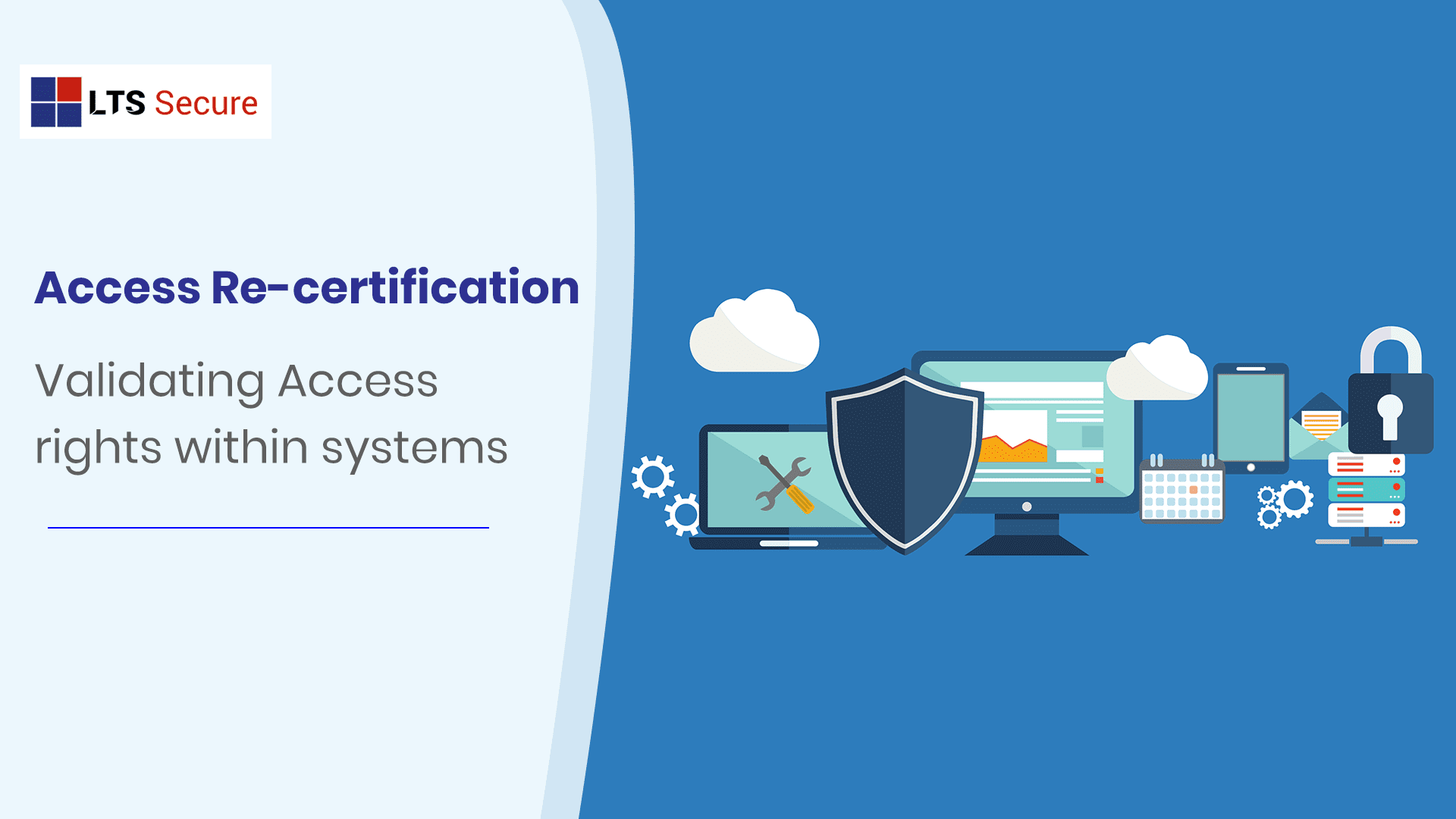 Validating Access rights within systems from LTS Secure
A key component of IT infrastructure that controls, manages and audits the security framework, IT control provides central visibility and compliance on various roles with the security architecture. Not only does it improve audit processes, it also automates and simplifies revalidating an account, allows approving roles, accounts and groups for specialized users within a single activity. Access Recertification ensures that organizations internal policies and compliance regulations are being adhered by auditing users' access privileges
Our solution helps organizations mitigate access risks, reduce review time and enables you to act immediately to correct any unwanted or unauthorized permissions, preventing unwarranted access.
With major benefits, LTS Secure Access Recertification;
Allows IT & Security teams to ensure that resources that were assigned to user's, were only had the required permissions for the correct period of time.
Helps comply with compliance requirements like PCI-DSS and ISO 27001.
Significant reduction in costs due to potential security incident been avoided.
Incorporating a wide array of features, LTS Secure user access privileges lets business control and audit seamlessly answering questions regarding access, approvals and policies. This automated alternative ensures high productivity at lesser costs and additionally higher ROI by utilizing collected information to refine the identity and access management program.Validating access rights within systems for compliance and security risk management is a comprehensive and daunting task especially when the organization is dispersed and not well equipped with security teams, services and tools. LTS Secure Security Solution allows organizations to formally validate users and accounts within systems, make them more manageable ensuring access rights are appropriate and thereby increase transparency.
About LTS Secure:
LTS Secure is an Integrated Security Platform (SIEM + UEBA + CASB + IDM) that enables continuous monitoring & detection of Threats, Vulnerabilities and Risk of IT Network, Applications and by Users in a single pane based on Security Orchestration, Automation and Response.
Email–enquiry@ltssecure.com