What Is SOAR and the Many Benefits That It Brings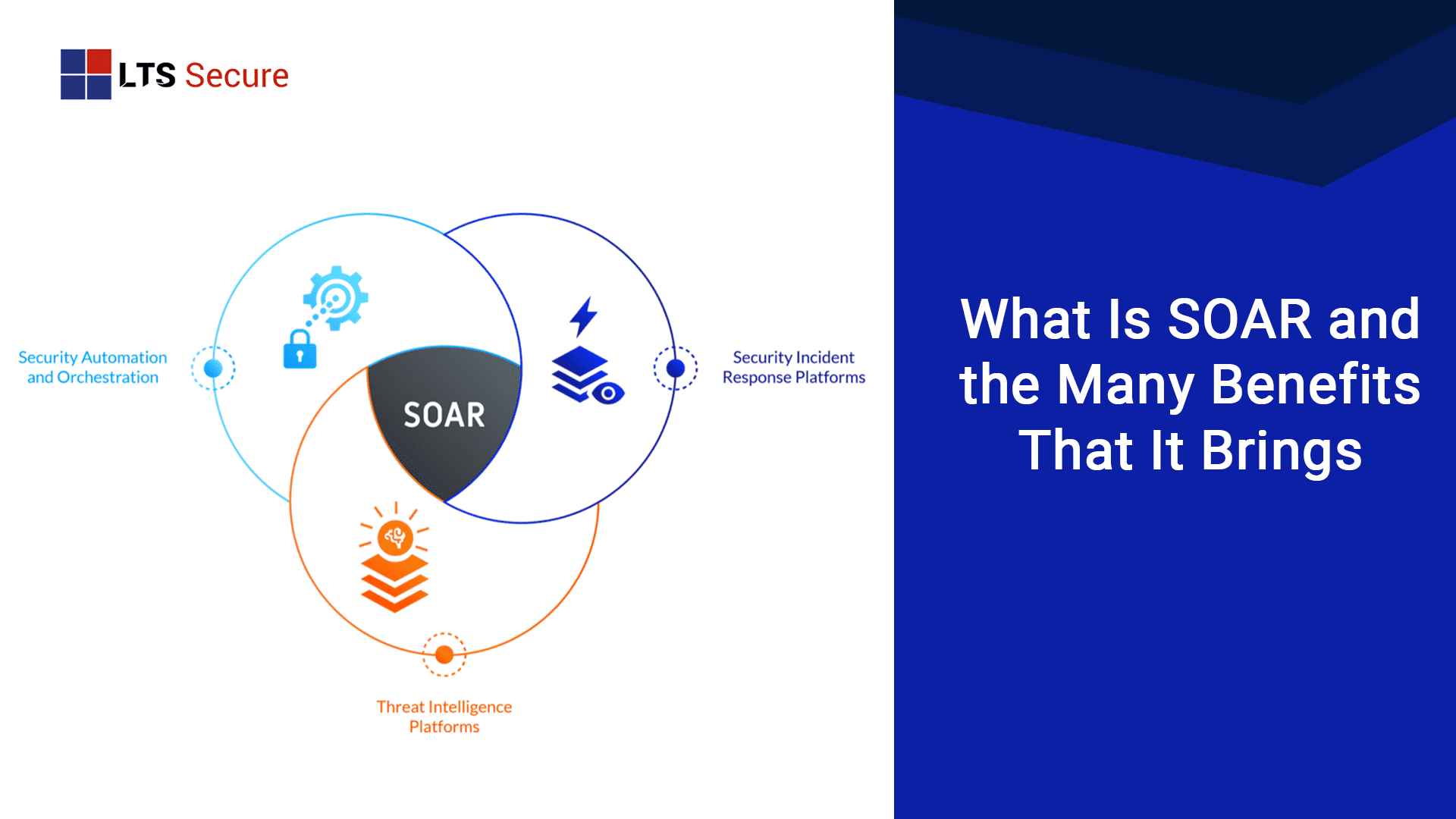 What Is SOAR and the Many Benefits That It Brings You Must Know
With the increasing number of cyber threats being faced by organizations, it has become crucial for them to effectively detect & respond to such activities before it can lead to any sort of breach. This task is further made more challenging, due to the volume of alerts being generated by various security solutions such as SIEM, UEBA, EDR, EPP, etc. Each of these generated alerts are then required to be manually reviewed, analyzed and if deemed necessary, taken action upon, causing the productivity & efficiency of an organization's SOC to go down.
Enter SOAR
SOAR (Security Orchestration, Automation, and Response) is a security solution, enablesorganizations to collect security & threat related data from a wide variety of sources and allows them to automate response to low-level security incidents.
Orchestration – Improves efficiency when executing remediation.
Automation – Reduces time to take action (makes orchestration process more efficient). Response – Plans, manages, coordinates and monitors response to a security incident.
LTS Secure SOAR and its Benefits
 Integrating our SOAR solution into your existing security stack, enables you to define, prioritize & standardize functions that respond to security incidents, thus allowing you to identify security related issues, define the solution and help automate the response, causing your overall efficiency to rise while making security more self-operating. This integration also ensures that incidents & vulnerabilities are responded to quickly, allowing security teams to better prioritize their time.
Faster Response Time: ML Engine of SOAR enables it to identify false positives & (appropriately respond) to low-risk security alerts without the need for any human
Reduce damage from attacks – Minimize the number of steps that actually require any sort of human intervention and help SOC teams investigate & respond quickly so they can begin the mitigation process
Comprehensive Integration: Supporting multiple integrations and APIs, SOAR allows multiple security products to communicate and work synchronously, increasing flexibility of organizational infrastructure using languages like Python, APIs and
Operational costs being reduced – With SOAR taking automated actions against tedious & time-consuming tasks, like responding to low-level alerts and dealing with false positives, operational costs are significantly
About the Author
Utsav – Security Analyst
Utsav is a Security Analyst who has done a number of research projects & has been involved with a number of Enterprise grade cyber security projects implementation & completion.
Media Contact
Email id: enquiry@ltssecure.com Phone no: 407-965-5509