The Way to Perform a Cyber Risk Assessements
The Way to Carry out a Cyber Security Evaluation in 5 Steps
Cyber Risk Assessements help organizations understand, control, and mitigate all forms of cyber risk. This is a critical component of your risk management strategy and data protection. It is an essential component of risk management strategy and information protection efforts. 
Risk assessment is nothing new. Like it or not, working in information security means you are in the risk management business. As organizations increasingly rely on information technology and information systems to run their businesses, the digital risk threat landscape is expanding, exposing the ecosystem to significant new vulnerabilities.
Risk assessment is an important business activity that should perform regularly. Unlike financial, accounting, and legal issues, cyber security risk assessment has multiple criteria based on system type, data protected, industry, and more. There is no one-size-fits-all approach. Organizations that comply with regulatory requirements such as HIPAA and PCI-DSS implement information protection programs that include a comprehensive risk analysis and meet the minimum identifiable levels of protection. The qualitative risk analysis that an IT professional performs to analyze and assess the risks of her IT environment was sufficient a few years ago.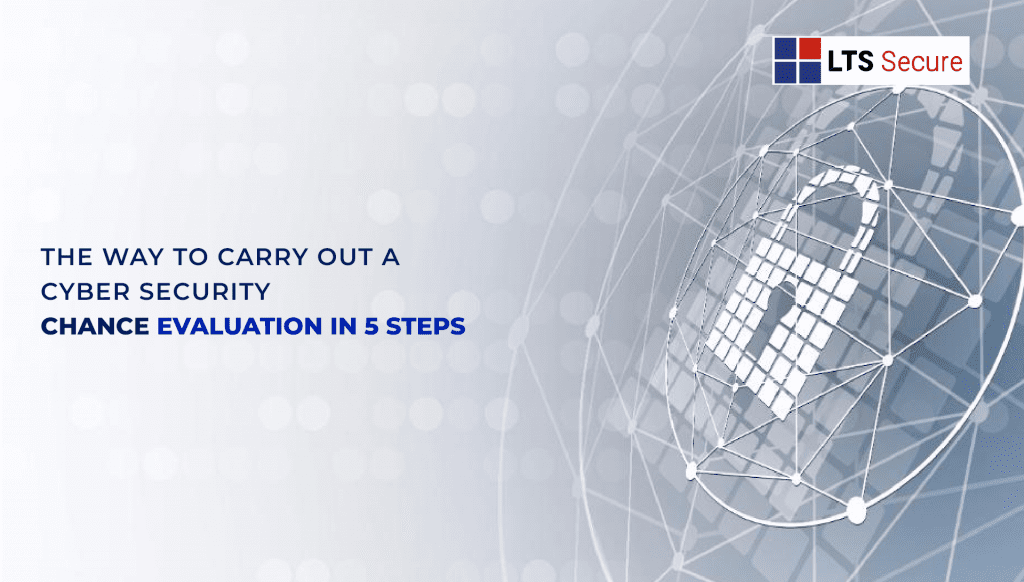 The way to carry out a Cyber Security evaluation in 5 Steps
The Importance of Regular IT Security Assessments
 Conducting thorough IT security assessments regularly helps an organization build a solid foundation to ensure business success.
 Identify and Remediate IT Security Vulnerabilities
 Prevent Data BreachSelect Appropriate Protocols and Control to Mitigate Risk Prioritize Protection of Most Valuable and Risky Assets, No, or Eliminate Obsolete Control Measures Security Partners to Assess Potential Establish, Maintain and Demonstrate Compliance accurately Predict Future Requirements, Curated Relevant Content. 
Importance of SOC in Cyber Security?
SOC in Cyber security is a security operations center that uses human processes and technology to continuously monitor and improve an organization's security posture while preventing, detecting, analyzing, and responding to cyber incidents. A SOC team of professionals helps enterprises to identify the primary cause of cyber-attacks. 
What is CASB? How Does That Work?
 Cloud Access Security Broker is a cloud-based security policy enforcement point that sits between cloud service consumers and cloud service providers to enforce or violate enterprise security policies when cloud-based resources are accessed. CASB Solutions integrate the enforcement of multiple types of security policies.
 CASB works by using your organization's security policies to secure data flow to and from your internal IT architecture and cloud provider environment.
Identifying Cyber Risk Assessements
Identify and document assets vulnerabilities – Your primary step should be the risk assessment to determine what makes your business attractive to cyber criminals and where your actual vulnerability depends. 
Identify and document internal and external threats –Conduct research and discover the main varieties of cybercrime and how they are committed, such as the tactics, technics, and procedures incorporated to target a company. 
Assess your vulnerabilities –There are numerous tools available in the market, maximum of which are free of cost and can be used to scan your network and decide which services are running to determine whether your software version is up to date and look for known vulnerabilities. 
Identify potential business impacts –Perform business impact analysis to determine its effects or consequences. If you possess a business continuity plan or resilience plan, you should have an idea of the cost associated with IT failures or business disturbances. 
Identify and prioritize your risk responses: Once you have a clear idea of the potential impact of the cyber-attack on your business, you can prepare to prioritize how you can solve any immediate flaws present in your cyber security. If you plan to create any changes in your system security, test them first to ensure you have not closed the holes and the changes conducted have not negatively harmed any of your other systems. As people can be your most outstanding security liability, establish rules and best practices are documented in policies and then undertake a staff education program on the risks that come from every day's interconnected methods of doing business.
What is Risk Management?
 Risk Management involves identifying, analyzing, and responding to risk factors that are part of the life of an organization. Effective risk management means trying to control future outcomes as much as possible by being proactive rather than reactive. Therefore, effective risk management can reduce both the likelihood of a risk occurring and its potential impact. know more about GDPR threat assessment.
Many organizations don't know where to start when creating a risk assessment, but it's easier than you think.
Know more about cyber risk quantification, visit https://en.wikipedia.org/wiki/Cyber_risk_quantification
What is GDPR risk assessment?




A GDPR threat assessment is a system of identifying, reading, and evaluating threats and vulnerabilities. Its miles a records security context, danger exams are vital for operating out the ways cybercriminals and personnel would possibly compromise touchy data.